SIAL China 2015PHOTO GALLERY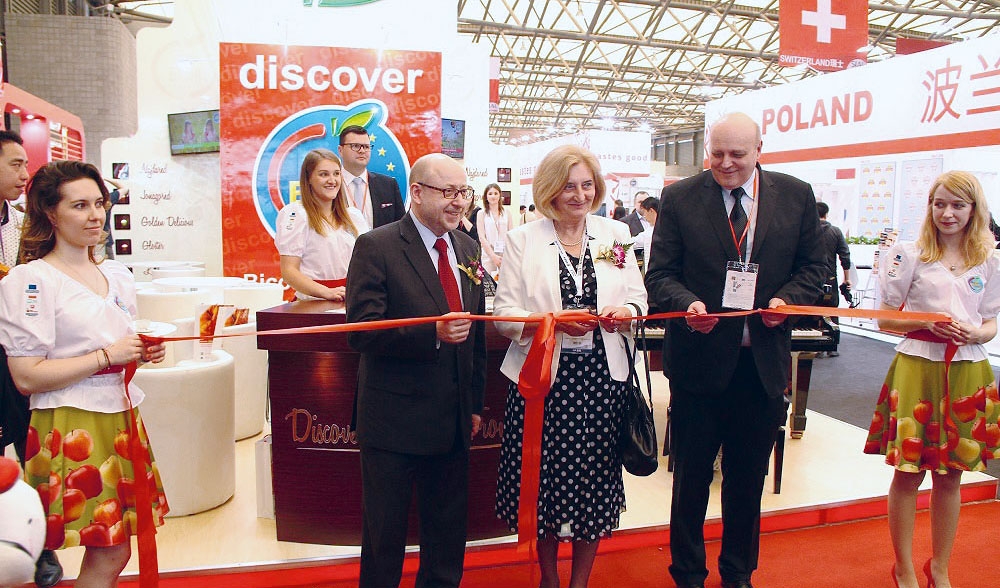 Bicolored apples from Europe arrived in China again. This time our fruit were presented at one of the largest food industry events, that is, SIAL CHINA Fairs in Shanghai (06-08.05.2015).

The stand with the Bicolored Apples from Europe was visited by important representatives of the Polish administration, including: Zofia Szalczyk – Vice-Minister of Agriculture, Tadeusz Chomicki – the Ambassador of the Republic of Poland in Beijing, and Radosław Szatkowski – the President of the Agricultural Market Agency.

The presence of the representatives of the campaign in this prestigious event opened a road for the contact with the European producers. For the potential recipients from China it was also an opportunity to create own offer of the European apples, enriched with four new varieties: Ligol, Jonagored, Najdared and Gloster.

Thank you for the numerous visits at our stand, for the interesting talks and many questions which we answered with real pleasure. We are glad that the Bicolored Apples from Europe campaign evokes so much interest among the inhabitants of China. See you at the next fairs!